Virtue- Nicomachean Ethics- Aristotle
Virtue- Nicomachean Ethics- Aristotle
Introduction
Ethics are the rules or standards that govern the conduct by which a person lives his life and make all the decision. One of the best ways of thinking about ethics is to have an extensive look at what one believes and figure out the possible reaction when the said beliefs are challenged (Crisp & Roger, 2014). Ethics governs the thought so that when problems arise of when one want to find a way out of a situation, then the solution is based on principles. Ethics makes one who you are (Pojman, et al. 2015). The following is a summary of the Aristotle theory of virtuous ethic, its criticism, and evaluation.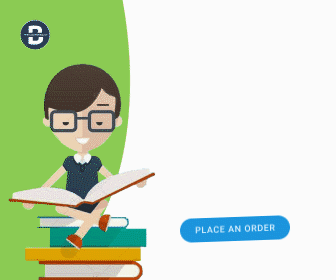 Synopsis of Nicomachean Ethics
Nicomachean Ethics is a name given to the best work of Aristotle theory of ethics that plays a crucial role in defining the Aristotelian ethics consisting of ten books with original scrolls and is usually understood based on his lecturer's notes at the Lyceum (Crisp & Roger, 2014). This work referred to his son Nichomacus to whom the work was dedicated and also it is believed that he edited the work thereafter but his small age is making this unlikely. The work is also considered to be a dedication to his father who was also called Nichomacus.
In his first philosophy treaty on the work of Aristotle involved the study of controversial issues on ethics and politics; this included the discussion of what is referred to as beautiful or what is just (Pojman, et al. 2015). He argued that to understand this, it has to start with what is most likely to be referred to as true by people of good experience and upbringing in life than work from there towards good understanding.
Based on this approach, Aristotle states that the best good for human and the highest aim for human practical thinking is Eudemonia, a Greek word which was used to refer to happiness. Aristotle Argues that happiness is a stable and ongoing dynamic, a way of being in action, precisely appropriate" for human beings and at its most virtuous or excellent (Pojman, et al. 2015). A case of existing several virtues, then the most perfect and complete one is the happiest one. An excellent person is that who is good at living life and who makes it up well and beautifully. Aristotle also states that such a person is always often a serious human being, in the same sense of seriousness that one can easily contrast serious harpist and others happiest. In line with this, he also asserts that human virtue must involve reason in thought and speech as this is an important aspect of human living (Shafer-Landau & Russ, 2014).
Aristotle after developing ethics, he then goes into a deep discussion of this term, Aristotelian ethics is all about what makes a moral character possible, which in turn is a necessity if happiness is possible. He then came up with a series of steps necessary to achieve this; the first phase was a righteous action which was often done under the influence of teachers, by allowing the development of righteous habits (Crisp & Roger, 2014). This, in turn, gives room for the elaboration of a good character that involves voluntary habits and in turn giving a chance to rise of Eudemonia. However, Aristotle does not compare practices with characters; this is because real characters involve making a conscious choice, unlike habits. He compared the character with health or knowledge which means that it is a stable disposition that needs to be pursued and be well maintained by effort (Pojman, et al. 2015). But again good habits are referred to as a precondition for real characters.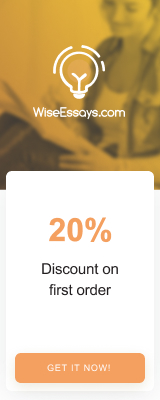 Aristotle then comes with the example that reviews some of the specific ways that make one worthy of blame of praise, he proceeds by describing the highest type of praise and so the maximum type of virtue which implies having all virtue of character at once, this meant not just a kind of good character but wisdom (Shafer-Landau & Russ, 2014). He gave the four virtues that require the possession of all ethical virtues put together. They include:
Being of a great soul, this is described in his book of "practical examples of virtues and vices "book iv at 1123b.
The type of justice of fairness of a ruler in the community "virtues of justice" book v 1129b
Practical judgment by real leaders "book vi 1144b."
The virtue of being truly a good friend "book viii 1157a."
A1ristotle sketches the right side of man to be involving both the practical and theoretical sides of the virtue which are always necessary for each other; this is also same as in the tradition of Socrates and Plato unlike the prehistoric philosophy (Pojman, et al. 2015). As points out by Burger in 2008 that "The Ethics does not end at its apparent peak, identifying perfect happiness with the life devoted to, instead it goes on to introduce the need for a study of law, on the grounds that it is not sufficient only to know about virtue, but one should try to put that knowledge to use." He tried to make readers understand that the end that we are seeking is what we have been working on based on ethics (Meyers, D.Tietjens, 2014).
Evaluation of the Aristotle theory
The theory of Aristotle raises very many issues in questions, whether the values virtue can help us with guidance on how to act, this is regarding principle of maximum happiness and categorical imperative (Crisp & Roger, 2014). Many philosophers came with the view that Aristotle theory of mean should act a similar way. The doctrine did not give us the reason and actual help with greater understanding on how often people should be angry, how angry we should get and at what circumstances all this should apply (Meyers, D.Tietjens, 2014). This argument raised an objection on the Aristotle virtue of wisdom since it does not provide the guidance on what to do in both cases of realm life situation.
The second issue of Aristotle virtue is on the conflict of virtues, for example, can we show both justice and mercy or we have to choose one. This idea of Aristotle is same as that of Kant Ideology, and he denies the conflict between virtues, Aristotle stated that one needs the wisdom to understand what each and every virtue requires one to do at a particular time and situation, with this understanding one will be able to know the action behind each demand and that is relevant in all cases (Shafer-Landau & Russ, 2014). He stated that "If you think that mercy requires injustice, or that justice demands being merciless, then you have misunderstood what justice or mercy mean in this situation."
However, Aristotle theory Has one advantage over his critics, like Kant, this is due to his rejection of the notion that morality involves absolute or universal rules, this created an easier way to solve conflicts. Nevertheless, whether the theory is convincing in all cases depends on the judgment by looking at all counterexamples, that is; what's the relation between loyalties to a friend to honesty.
Conclusion
In conclusion, we can note that ethics is not merely a theoretical study by Aristotle, in contrast to other intellectual capacities, virtues of character as just bridges that give way in response to different situations and the habit behind certain behaviors (Crisp & Roger, 2014). Therefore good characters develop from habits that are acquired by repeated actions and correlation, and this notion makes ethic a powerfully practical discipline.
Works Cited
Crisp, Roger, ed. Aristotle: Nicomachean Ethics. Cambridge University Press, 2014.
Meyers, Diana Tietjens. Feminist social thought: A reader. Routledge, 2014.
Pojman, Louis P., Paul Pojman, and Katie McShane. Environmental ethics: Readings in theory and application. Nelson Education, 2015.
Shafer-Landau, Russ. "The fundamentals of ethics." (2014).